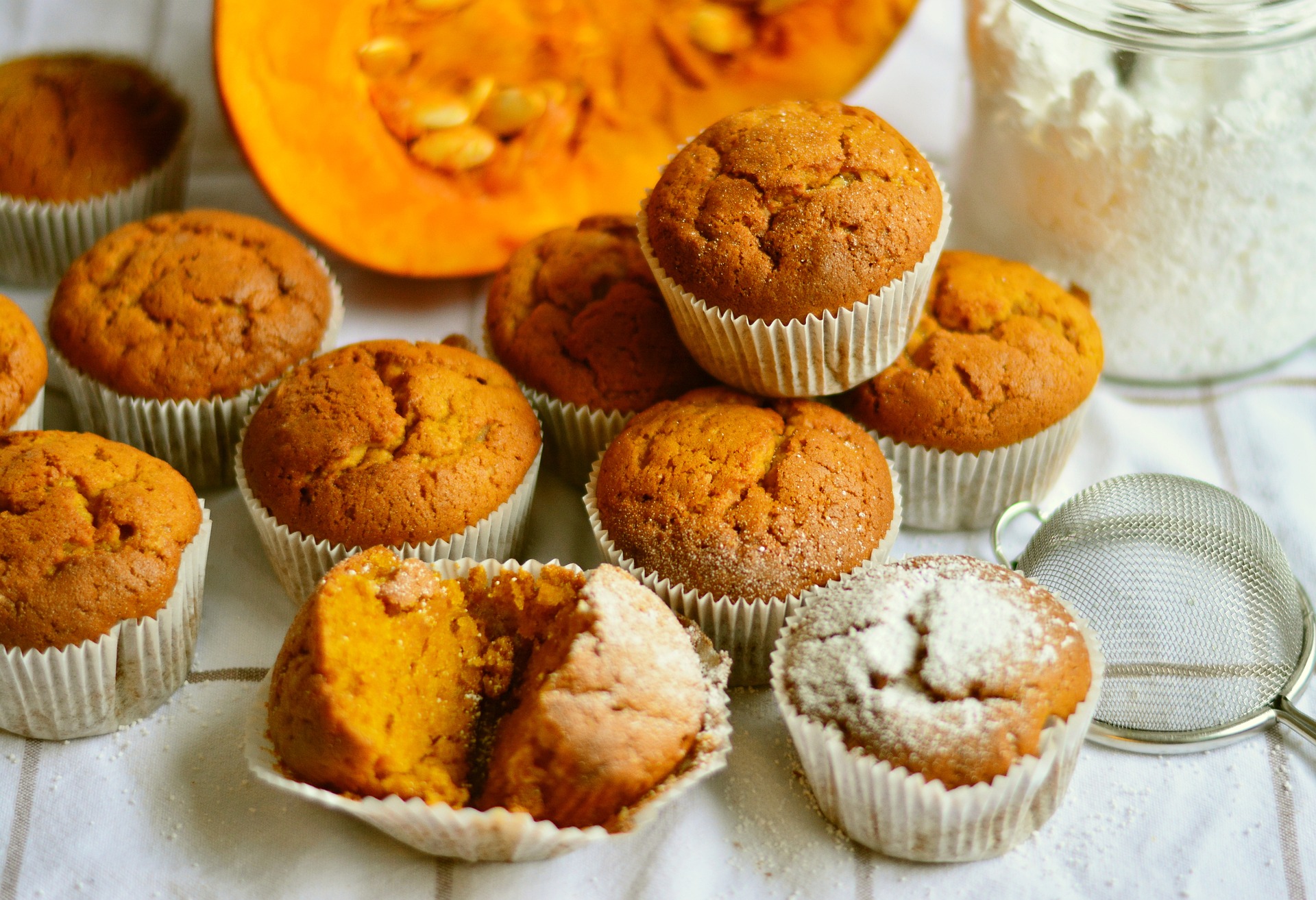 Happy Halloween! 🎃🎃👻
🎃👻
Isn't it "scary" (excuse the pun) that another month has rolled by and it's already Halloween! The warm Summer evenings are a distant memory, the temperature has dropped and the clocks have gone back, the nights are drawing in, half-term has been and gone, Firework Night is almost upon us and now slightly "haunting" (excuse the use of another Halloween pun), that it's only 7 weeks until C*******s! I can't say that word until 1st December!
Anywayyyyyy, back to Halloween! 
If you're not going to be sitting in the dark tonight and ignoring the doorbell and kids knocking for sweets, here's some quick, easy and tasty cooking ideas and recipes that you could follow to use up the leftover fresh pumpkins.🎃
Spooktacular Pumpkin Recipes🎃👻
Pumpkin Saltana Muffins🎃🧁
Ingredients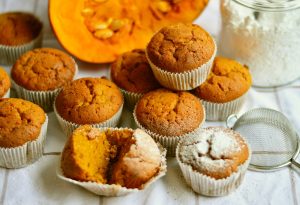 120g of oats – 3 HEb's
1/2 cup (120ml) of pumpkin puree
1 tsp of baking powder
1/2 tsp of baking soda
teeny pinch of salt
1 tsp of vanilla extract
1 tsp of cinnamon
1/2 tsp of allspice
6 tbs of sukrin:1 (or other sweetener of choice) – 3 syns
1/2 cup (120ml) of apple sauce (unsweetened) – 2.5 syns
2 large eggs
20g of sultanas – 3 syns
spray oil
Instructions
Preheat oven to 180c/350f (gas mark 4)
Add the oats to a blender or food processor and keep pulsing the blade until they are nice and fine.
Add to a bowl along with the baking powder, baking soda, salt, cinnamon and allspice.
In a separate bowl, add the pumpkin puree, sukrin, apple sauce, vanilla and eggs and whisk to combine.
Add this into the oat mixture, along with the sultanas and fold till all combined.
Line a muffin tray with muffin cases and spray with a little spray oil to grease.
Spoon in the mixture.
Place in the oven and bake for approx 35-40 mins, a skewer entered into the centre should come out clear.
Remove from oven, cover with a clean tea towel and allow to cool (the tea towel trick, helps to keep these nice and moist).
Pumpkin Soup 🥣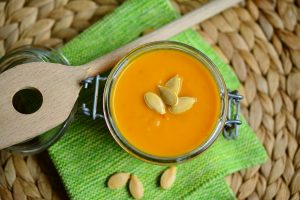 Ingredients
1 tablespoon butter
1 medium onion, finely chopped
2 cloves garlic, crushed
1 pound pumpkin, peeled, seeded, cut into 1-inch cubes
3 cups chicken stock
1 tablespoon tomato paste
1 tablespoon grated parmesan cheese
¼ teaspoon salt
¼ teaspoon pepper
Instructions
Melt butter in a large saucepan over medium heat. Add onions and garlic and cook until translucent, 3 to 4 minutes, stirring.
Add pumpkin and cook 3 minutes, until lightly softened.
Add stock and paste and stir to mix. Bring to a boil over high heat, lower to a simmer, and cover. Cook 20 minutes, until pumpkin is very tender.
Transfer to a food processor and puree until smooth. Add cheese, salt, and pepper; mix and serve warm.
Roasted Pumpkin🎃
(great as a side to your meal)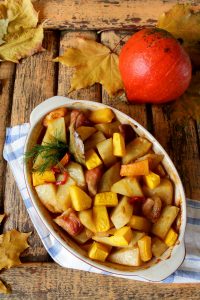 Ingredients
1 small pumpkin or 1/4 large pumpkin
2 tablespoons olive oil
1/8 teaspoon ground clove
1 teaspoon ground cinnamon
1/8 teaspoon ground nutmeg
2 tablespoons packed brown sugar
2 teaspoons sea salt
Instructions
Heat oven to 400F. Using a large metal spoon, scoop out the seeds and insides of the pumpkin. Save the seeds for roasting. Use a sharp chef's knife to cut slices of pumpkin, 1-inch thick.
Place pumpkin slices on baking sheet. Drizzle with olive oil and rub on both sides of pumpkin. Season with salt, spices and brown sugar. Roast for 18-20 minutes, depending on thickness of pumpkin slices (check at 15 minute mark)