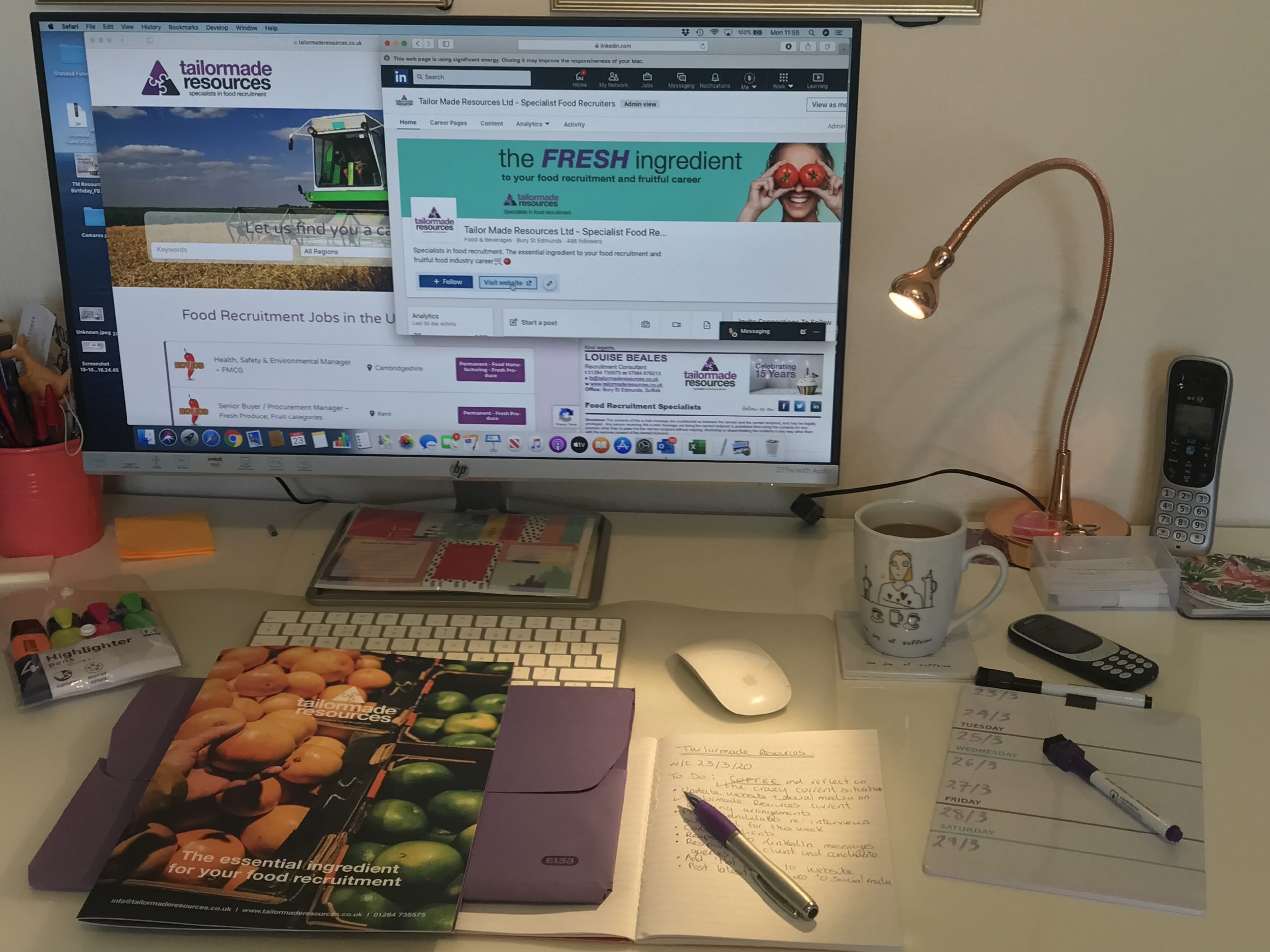 Tailormade Resources are still here to help you…
Tailormade Resources are working from home…
In light of the current 'Coronavirus' situation and in accordance with government advice, Tailormade Resources are now working from home. 
Please be rest assured that it is very much still business as usual and we are continuing to help our Clients with their recruitment needs and help our candidates to find their required positions.
We have technology in place that allows us to carry on working as normal, so we will continue to support our Clients and Candidates through this very challenging and uncertain time.
Many of our clients are adapting their recruitment process, utilising telephone and video interviews in order to minimise the impact on their business. 
We are both available for any food industry recruitment enquiries and to offer support with anything where possible, so please do not hesitate to get in touch.
Please CALL US on our main office number; 01284 735575, or contact us directly on our mobile numbers; Louise – 07984 876213 or Aimi – 07951 391362, or get in touch by email; info@tailormaderesources.co.uk 
You can also find our contact details on our CONTACT page.
This is from a teacher in China reflecting on lock down. It's really nice.
"Accept that you have no control over the situation. Let go of any thoughts of trying to plan too much for the next month or two. Things change so fast. Don't be angry and annoyed at the system. Anxiety goes down, and you make the best of the situation – whatever that might be for you. Accept that this is what it is and things will get easier."
You can keep up-to-date and follow us on social media too
LinkedIn, Facebook and Twitter
#StayAtHome #ComeTogether #Workingfromhome #foodindustry